Dear Tulane Community,
What a difference a day makes!
Several of my senior colleagues and I returned to campus early this morning. We used the day to tour our campuses and parts of the city. In addition, we had two extensive briefings with our weather advisory service with respect to Hurricane Ike. On all accounts, the news of the day is encouraging.
First, Ike does not appear to be a threat to Louisiana or perhaps even to the Gulf Coast. The most recent tracking had the storm far east of us. Of course, we will continue to follow Ike but as of right now it should not impact our reopening.
As I previously reported, our campuses sustained minimal damage. Our preliminary assessment found broken windows, debris on the ground, missing roof tiles and some water in the basements of a few buildings. Our facilities services people believe they will attend to most of the issues prior to classes resuming on Monday. They are hard at work as I write this and are doing a wonderful job, as always.
All power has been restored to the uptown and Health Sciences (downtown) campuses and it is also beginning to resume in a few of the neighborhoods around the university. We are now cautiously optimistic that this issue will steadily improve each day. Nonetheless, we will continue to monitor it very closely. Slowly but surely, businesses are starting to reopen, including the Laurel Street Bakery, Langenstein's and even the Bulldog. I have also seen several open gas stations. Assuming power continues to be available, other businesses will open at a rapid pace because Tulane is reopening. Tulane, as the largest employer in Orleans Parish, normally has a significant impact on businesses in the surrounding area and they are no doubt pegging their reopening to ours.
Even with all the positive news I just reported, I still believe you should not return to NOLA until Saturday or Sunday to ensure the city is ready for you and we have another day or two to monitor Ike.
Unless something significant should happen in the next 24 hours, we will post our next update at 6:00 p.m. CDT tomorrow.
Scott
-September 3, 2008, 6 p.m.

---
Dear Tulane University Community,
It is early evening on Tuesday, September 2. I just finished hosting another Live Chat that attracted over 500 people. A transcript of the chat will be posted in the next 24 hours. I really do enjoy these interactive chats. I hope you have found them to be helpful.
I am continuing to get updates of how our campuses and city fared in the storm and I am feeling good about how we came through Gustav. Based on what I am reading on nola.com and hearing from city officials, I feel comfortable with our announced reopening this weekend. However, I want you to continue to monitor our home page for any possible new announcements.
I will return to New Orleans first thing tomorrow morning and the rest of the Nashville HQ's staff will begin to come back on Thursday. Besides packing tonight, I plan to actually go out of the hotel to look around. Everyone tells me it is quite beautiful. However, nothing compares to NOLA and a nice walk around Audubon Park. I also can't wait to sleep in my bed tomorrow night.
You will hear from me again tomorrow night.
Scott
-September 2, 2008, 4:15 p.m.

---
Dear Tulane Community,
It is evening on Monday, September 1 and I am breathing a sigh of relief. Even though we have not completed full campus assessments, the early evaluations are positive. By the hour, I am becoming more comfortable with how New Orleans met this challenge. There is absolutely no comparison between the preparation now versus three years ago. It's also encouraging that the levee system, while still being worked on, is stronger than before. The Gustav experience is tangible proof that we have learned a great deal in the last three years.
My only disappointment thus far is how the national news is portraying what is happening overall. Though well-meaning, sometimes the national news channels can sensationalize the situation or not put events in their proper context.
I am extremely proud of how the Tulane community has responded to this crisis. The faculty and staff are an extraordinary group of people totally committed to the university. As I write this, our staff are already fixing the minor damage we suffered so the campuses are ready for the return of our students. Of course, our students and their parents have been unbelievably supportive during this crisis as well.
Our briefings will continue this evening and tomorrow. Based on what we currently know, we will begin to close our temporary Nashville headquarters in the next 48-72 hours. I hope to return to NOLA sometime on Wednesday. The exact timing of our return will depend on conditions in New Orleans and the city is busy assessing conditions to see where resources should be directed immediately. My thought is that the power outage will be one of the first items to be addressed.
This evening the entire Nashville team will gather together and we have invited all the New Orleanians staying in our hotel to join us. At a time like this, it is comforting to be with neighbors and those who have shared this experience.
I will write again tomorrow evening.
Scott
-September 1, 2008, 7:00 p.m.

---
Dear Tulane Community,
It is after dinner on August 31st, the day before the storm. The senior leadership group has been meeting all day, and it is determined and focused. We have attended to all the issues we can and now a lot depends on Gustav. The most recent storm tracking information still has the hurricane landing west of NOLA. We get no joy or satisfaction in knowing the storm may veer to another location. We know our gain will be someone else's loss.
We checked in with our students housed in Jackson, Mississippi and Birmingham, Alabama. They are all doing fine. In fact, approximately 30 of the students in Jackson have volunteered to open a special needs shelter. Another group will be working with the state of Louisiana to provide medical services to those in need. These students sure make me proud and they are getting an education for life as result of their experiences.
We just finished our first live chat. More than 1,700 people entered the chat and I fielded questions for an hour. A transcript of the chat will be posted on line tomorrow. I will also do another chat on Tuesday after the storm has passed through the region. In the meantime, keep checking our home page for timely updates and key information.
Since our briefings resume in about an hour or so, I am going to the fitness center to burn off energy, do some thinking, and watch the news about Gustav. After a work out, it is a time for dinner and more meetings. At a time like this, we are working on adrenalin and anything that is a distraction is most welcome.
Once again, I want to thank all of you for your thoughts and best wishes. They mean a great deal to all of us.
Scott
– August 31, 2008, 8:30 p.m.

---
Dear Tulane Community,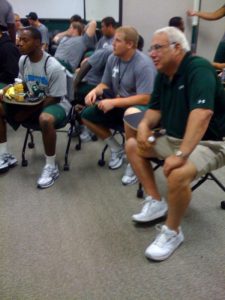 It is early evening on Saturday, August 30th. The campus and city are eerily quiet. I just drove around the uptown area looking for a place to eat but everything seems to be closed. I finally found an ice cream shop and treated myself to a sinful milk shake.
This morning we evacuated approximately 400 hundred students to Jackson, Mississippi. I stopped by the staging area to say good bye and was impressed with how our students and staff handled the entire process. I just heard the buses are now in Jackson.
All of our campuses are now locked down. This includes our Health Sciences campus (downtown), the St. Charles campus, and the Primate Center (North Shore). The only people left on the campuses are those designated as emergency personnel. This includes medical, public safety and facilities personnel. They are very experienced people who are well equipped and housed to withstand any storm. Our IT systems are now running out of our remote site in Philadelphia and we do not anticipate any interruption in our communications.
The weather advisory still has the storm making landfall west of New Orleans. However, from our experience, these projections are still subject to change and we must prepare for the worst and hope for the best given the storm's current tracking. Our next senior leadership meeting will be in about an hour and an official update will be posted on our emergency website tomorrow at noon. We now have established an emergency HQ in Nashville and many of our senior officers are either there or on their way.
Thus far, there has been no order for a mandatory evacuation of the city. Right now I am off to finish securing my office and house. I will write again tomorrow.
Scott
-August 30, 2008, 6 PM

---
Dear Tulane Community,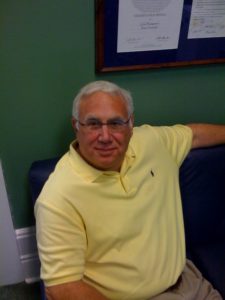 One of the many lessons I learned in Katrina is that timely and personal messages from the university during a time of anxiety and uncertainty are helpful and welcome by our internal and external constituencies. In this spirit, this message is the first of a few I will post here until we resume normal operations next week. These personal messages are not meant to replace the formal and official ones periodically posted at the emergency website and the Alert Line at 504-862-8080 or toll-free 1-877-862-8080; instead, they simply represent what I am thinking at the time I write the message.
It is August 29th, 2008 and we have now officially closed the university. For the moment, I am sitting in my office listening to music (Michael White's Blue Crescent) and writing, which I often do when I need to be at peace. Given today's date and the possibility of Gustav, it is hard not to reflect back to this day three years ago when Katrina made landfall. Since we are so painfully aware of the events of Katrina, I will not recount them again other than to say that it was a defining moment for those who went through it. The faculty, staff and students proved themselves to be true heroes and all Tulanians rallied to assist the university in whatever way they could. I am proud to say that three years later we are a stronger and better university, despite what happened to us. I can never adequately express my feelings to all Tulanians who came to our aid in the aftermath of Katrina but I consider myself blessed to be part of such a special community both at Tulane and in New Orleans. Fortunately, the core of this team is still in place–ready and willing to work together no matter what the challenge.
The rest of today and into tomorrow, the senior leadership team will make sure that our people are safe and our facilities secured. We normally have a briefing by our weather advisor service every 4 hours and adjust our formal messages, as needed. I encourage you to continually check for message updates on our official sites.
You will probably hear from me again some time tomorrow. In the meantime, I want to thank all of you who have called and written in the last few days wishing us well. We do indeed appreciate your thoughts.
Scott
-August 29, 2008, 5:30 PM